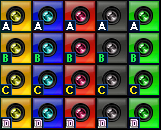 With the Attributes, Tamers can improve their clothing, which increases their status.
The attributes can be found in the wild Digimon and in some Magic DigiEggs. They can be recognized as a glowing sphere.
The equipment can be "installed" in the clothing of the Tamers.
Attribute

When an Attribute is found, the icon is always gray, which means you have to leave it, only check for an NPC to how much stat points, equipment can upgrade the clothes.
The letter A, B, C or D indicates the approximate strength of the attribute. A are the weakest and the farther is the letter in the alphabet, the higher the status improvement.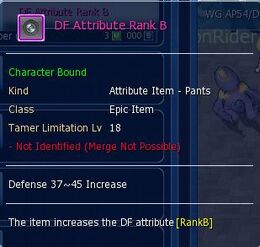 Note: Each equipment can only be to (mostly) fit a certain clothing.
Child = Specifies which category corresponds to the item.
Class = Specifies the rarity of the item.
Limitation Tamer Lv = Specifies from which Tamer Level attribute is active.
Equipment Check and Install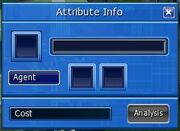 The first thing you look for on an NPC who are about to be named equipment Merge (in the map this is marked with a
). Once you have found him, and interacts, click on Attributes Analysis. This opens a menu (see image right).
Click the right mouse button on the gray gear in the inventory

and click then on Analysis.
Note: The check always costs a small fee. When checking the equipment can not break.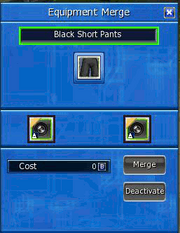 If the attribute is checked, it is ready to be installed. One has to interact again with the equipment Merge NPC. Then click on equipment Merge and selected first the desired piece of clothing (the clothing must first be moved to the inventory). Then you choose the appropriate attribute and then clicks on Merge.
It is also possible the equipment already in use to remove. To do this, select the clothing and clicks on the equipment that is to be removed, then click Deactivate.
Note: Also remove costs a small fee! After removing, the equipment and the clothing can no longer be sold to other players.

AP Attribute

The AP Attribute increase the attack power of your Tamer and Digimon.
Gloves
Slots = 2
DF Attribute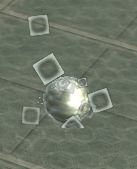 The DF Attribute increase the defense of your Digimon and Tamer.
Pants
Slots = 2
DS Attribute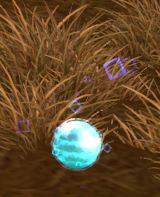 The DS Attribute increase the Digi-Soul of your Tamer and Digimon.
Glasses
Head
Slots = 1
Slots = 1
HP Attribute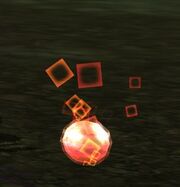 The HP Attribute increase the life energy of your Tamer and Digimon.
Shirt
Slots = 2
MS Attribute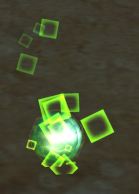 The MS Attribute increase the running speed of your Tamer and Digimon.
Shoes
Slots = 1
Ad blocker interference detected!
Wikia is a free-to-use site that makes money from advertising. We have a modified experience for viewers using ad blockers

Wikia is not accessible if you've made further modifications. Remove the custom ad blocker rule(s) and the page will load as expected.